GUEST LECTURE BY MS. MÉLANIE DE GROOF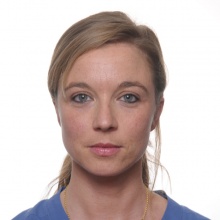 On Tuesday 18 February 2020, Ms. Mélanie De Groof will give a guest lecture on the role of fact-finding missions and commissions of inquiry. Ms. De Groof will draw in particular from her experience as the arms expert of the Panel of Experts on the Central African Republic established by the UN Security Council.
This event will take place from 9.30 until 11 AM in the Pleading room (Pleitlokaal), Universiteitstraat 4, Ghent. Attendance is free of charge, yet prior registration is required with Ms. Kristien Ballegeer.
Ms. De Groof holds a master's degree in law (Antwerp University) and an LL.M. in European and International law (Maastricht University). From February 2013 to March 2015, she was a researcher at the Group for Research and Information on Peace and Security (GRIP) in Brussels. Her research work focused on the normative framework governing arms transfers, the use of unmanned aerial vehicles, and the threat or use of force in international relations. Prior to joining GRIP, Mélanie de Groof worked as a researcher at Maastricht University (2005-2010), Human Rights Watch (2011) and Handicap International (2011). She conducted several field missions in Ivory Coast, Ethiopia, Haiti, Colombia, Kenya and the Central African Republic.