online seminar on data protection laws and international organizations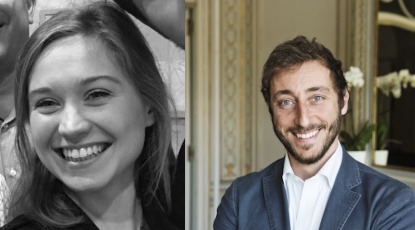 On Tuesday 8 February 2022, from 12.00-13.30, GRILI hosts a new virtual seminar on 'The Applicability of Data Protection Laws to International Organizations', featuring two excellent speakers (bios below). The seminar is open to the public, but please register with Ms. Kristien Ballegeer to receive the link shortly before the seminar.
Zuzanna Gulczyńska is a doctoral researcher and FWO fellow at Ghent University. Her PhD research project focuses on the application of EU data protection rules and standards to international organisations. Zuzanna's research interests focus on European constitutional and institutional law, as well as the interplay between European and international law. As regards substantive law, she is interested in the international and EU fundamental rights, in particular the right to privacy and data protection.
Massimo Marelli is the Head of Data Protection Office at the International Committee of the Red Cross (ICRC). Massimo is a member of the Advisory Board and a Fellow of the European Centre on Privacy and Cybersecurity at the University of Maastricht, and the co-editor of the DigitHarium, a global forum to discuss and debate digital transformation within the humanitarian sector, with a focus on humanitarian protection, policy, ethics and action. He is also a member of the Brussels Privacy Hub Advisory Board, and  co-led the Data Protection in Humanitarian Action Working Series.