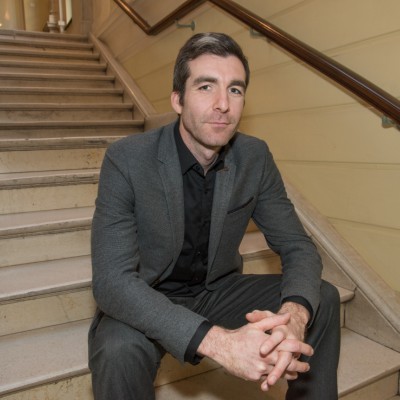 He holds a Master in Law with great distinction, Ugent (2004), Master in European Criminology and Criminal Justice Systems with greatest distinction, UGent (2005).  Since 2004 he is attorney at the bar of Ghent and partner at law firm P. Van Eeckhaut (since 2007). Since 2006 he is academic assistant at the department Criminal Law, Criminology and Social Law (UGent). He joined the Institute for International Research on Criminal Policy (IRCP) in 2005. He is author of various publications in the field of criminal law and criminal procedure (national and international). He is also counsel to the list of Specialist Counsel and List of Victims' Counsel of the Kosovo Specialist Chambers (2018).
TELEPHONE: +32 485 81 41 40
TELEPHONE SECRETARIAT: +32 9 264 69 30
ADRESS: Universiteitstraat 4, Ghent, Belgium
Selected societal impact activities
Criminal law
Criminal procedure
Defence rights
2008 – Effective Defence Rights in the EU and Access to Justice: investigating and promoting best practices, European Commission
2008-2009 – Study on Procedural Rights: Existing Level of Safeguards in Member States – 2008 update, Europese Commissie
2011 – Study on the future institutional and legal framework of international cooperation in criminal matters in the EU, European Commission
DE RUYVER en L. VAN PUYENBROECK , The United Nations Drug Conventions
Regime and Licensed Opium Production in Afghanistan, in D. SPIVACK (ed.),
Feasibility Study on opium licensing in Afghanistan for the production of morphine and
other essential medicines, Londen, MF Publishing Ltd., 2005, 815 p.
VAN PUYENBROECK en G. VERMEULEN, 'Towards minimum procedural
guarantees for the defence in criminal proceedings in the EU', in L. PAUWELS en
G. VERMEULEN (eds.), Actualia strafrecht en criminologie (Update in de criminologie V),
Maklu, Antwerpen-Apeldoorn, 2010, p. 67-90.
VAN PUYENBROECK, Belgium country report, in E. CAPE, Z. NAMORADZE,
R. SMITH en T. SPRONKEN (eds.), Effective Criminal Defence in Europe, Intersentia,
Antwerp-Oxford-Portland, 2010, p. 67-105.