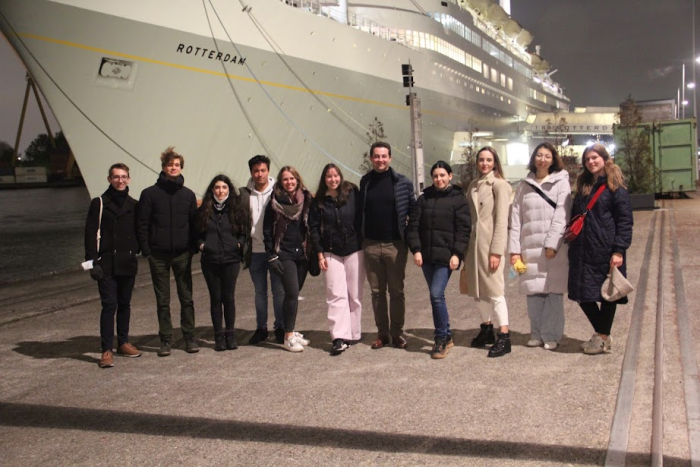 Study Trip Rotterdam 9-10/11/2021
The last trip of the year was a two-day study visit to the biggest port in Europe, Rotterdam.
This visit started with an interesting fusion between art and the maritime world at the Rotterdam Maritime Museum to see an exhibition on maritime masterpieces.
On the programme of day 2 were a visit to the Port of Rotterdam Authority, a bus tour of Maasvlakte 2, followed by a boat trip of Maasvlakte 1&2 with the Futureland Ferry.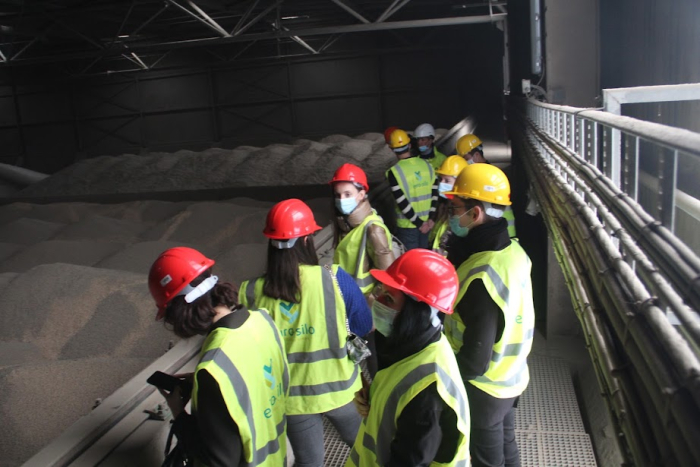 Visit Euro-silo and Smeg 27/10/2021
The next field trip took the MSc students to the companies Euro-Silo and SMEG on Wednesday 27 October. The main focus of this field trip was on grain handling and storage.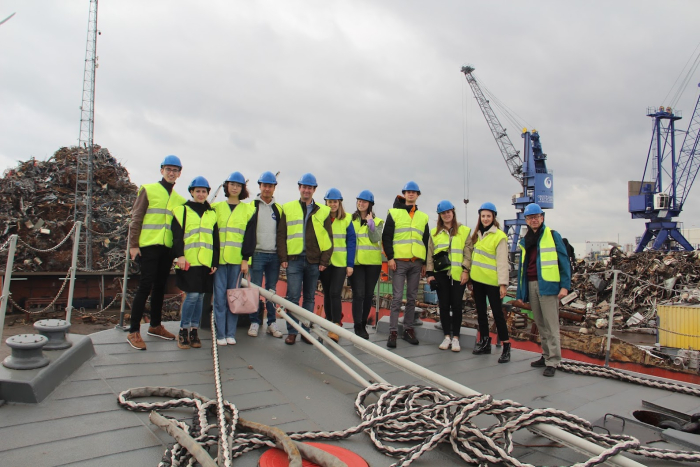 Visit Galloo 20/10/2021
The third field trip was a visit to the scrap terminal and ship recycling yard of Galloo on Wednesday 20 October. After a global introduction on the group and its activities, an outdoor tour was made for an impression of the working field in practice.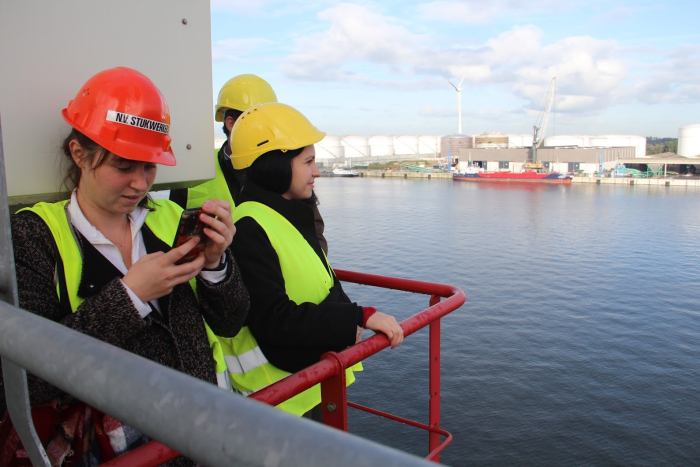 Visit Stukwerkers 13/10/2021
The second field trip took us to the stevedoring company Stukwerkers on Wednesday 13 October. The focus of this company visit was on goods handling and multimodality. After a global introduction on Stukwerkers at their headquarters, the students made a guided tour of their installations.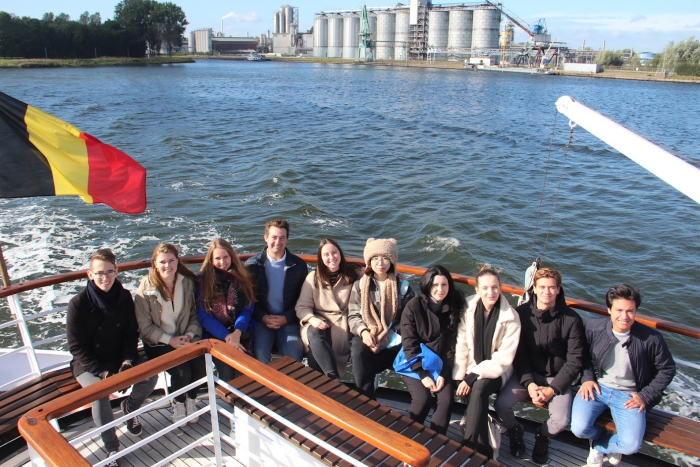 Kick off of Study and Field trips 2021-2022
The new MSc class of 2021-2022 was delighted to start the academic year with renewed possiblities, finally!!
On 4 October 2021, the group gathered on board of the Jacob Van Artevelde for a sunny boat trip from Ghent to Terneuzen. The trip was offered by CEO of North Sea Port and MSc lecturer Daan Schalck, who started the visit with an introduction of his course Contemporary Port Problems.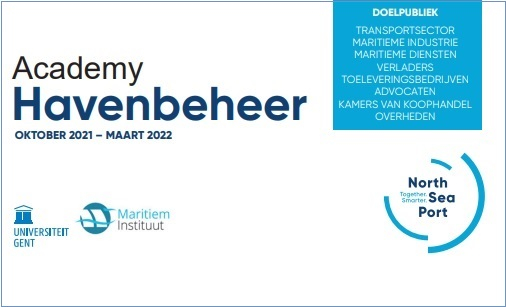 Gandaius Academy Havenbeheer 2021-2022
Vanaf het academiejaar 2021-2022 vindt de opleiding Havenbeheer opnieuw plaats, voortaan onder de koepel van de Gandaius Academy voor levenslang leren.
De modules vinden zoals vertrouwd plaats in de rechtsfaculteit van de Universiteit Gent, startend in oktober 2021 tot en met maart 2022.
Registreren en de brochure raadplegen kan via het platform van Gandaius.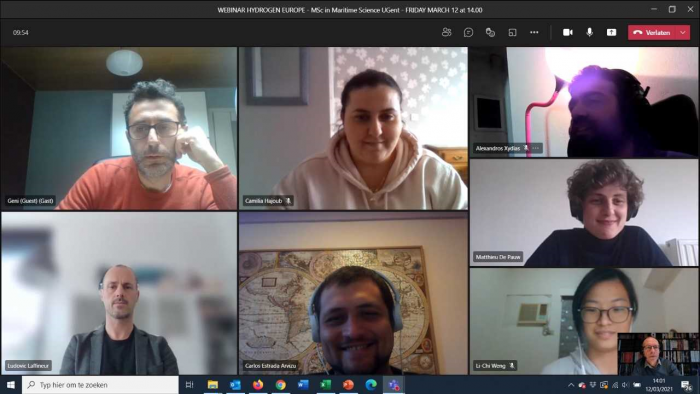 Spring webinars
During the month of March, more companies welcomed the MSc students at a webinar, among which Hydrogen Europe (12/03), Port of Brussels (18/03), Port of Zeebrugge (19/03), DEME and Blue Cluster (26/03). A big thank you for all this virtual hospitality!!
Webinars Febuary 2021
These companies have kindly accepted to host webinars to allow the students to get to know their activities. They provided with useful insights into the workings of their part of the maritime business:
12/02: Inmarsat, the satellite and communications company with strong ties and much needed services to the shipping industry;
12/02: ECSA, the European organisation of shipowners, with focus a bit on the impact of European trade policy on shipping;
19/02: IOPCF, the International Oil Pollution Compensation Funds, an interesting example of how the shipping business is regulated on a very specific topic;
26/02: Intertanko, the organisation of independent tanker operators.
Wishes from the Maritime Institute