Lecture by Martti Koskenniemi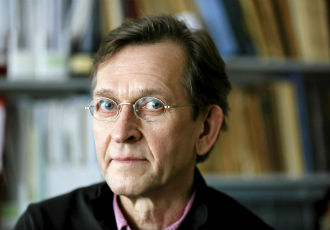 On 31 March 2021, Martti Koskenniemi will give a public lecture as part of the 2020-21 'Seminar: Foreign Chair' lecture series at Ghent University.  The title of the lecture is 'Global Governance and International Law: Dealing with the Backlash' and will take place from 18.00-19.30. On 2 April 2021, Prof. Koskenniemi will also take part in a closed seminar (from 12.00-14.00) with (post-)doctoral researchers as part of the 2020-2021 International Order & Justice lecture series at Ghent University (Volume III). Both events will take place online.
Martti Koskenniemi is Professor of International Law at the University of Helsinki, and Director of Erik Castren Institute of International Law and Human Rights. He is also a member of the Institut de Droit International and a Fellow of the British Academy. Prof. Koskenniemi is also a member of advisory bodies at the Institute of Global Law and Policy (Harvard University) and Max Planck Institute for International and Comparative Law (Heidelberg). He served as a member of the Finnish diplomatic service from 1978-1994, lastly as Director of the Division of International Law, and was a member of the International Law Commission (UN) in 2002-2006. His main publications include "From Apology to Utopia; The Structure of International Legal Argument" (1989/2005), "The Gentle Civilizer of Nations: The Rise and Fall of International Law 1870-1960" (2001) and "The Politics of International Law (2011)". He is currently finalizing work on his new book "To the Uttermost Parts of the Earth: Legal Imagination and International Power 1300–1870" (2021) which will focus on the history of international legal thought from the late medieval period to the 19th century.
For the public lecture, please register before Tuesday 30 March 2021 by e-mail to Febe Inghelbrecht. For the (post-)doctoral seminar, please register by e-mail to Kristien Ballegeer.