Lecture by Nilufer Oral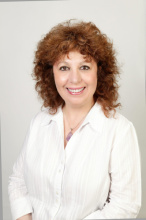 On 24 November 2022, Professor Nilufer Oral will give a public lecture (from 09.00 to 10.30) as part of the 2022-23 International Order & Justice Lecture Series at Ghent University (Doctoral schools, Volume IV).  The title of the lecture is 'Climate change and the protection of the marine environment'. Professor Oral will also take part in a closed seminar with (post-)doctoral researchers.
Prof. Nilufer Oral is a member of the United Nations International Law Commission and co-chair of the Study Group on Sea-level rise in relation to international law. She served as a legal advisor to the Turkish Foreign Ministry for law of the sea and as a climate change negotiator. She is a Distinguished Fellow of the Law of the Sea Institute at Berkeley Law; has lectured at the Centre for International Law (NUS); the UN Regional Law Courses for International Law, and at the Rhodes Academy for the Law of the Sea.
With the support of the Flemish Government.