lecture by William Schabas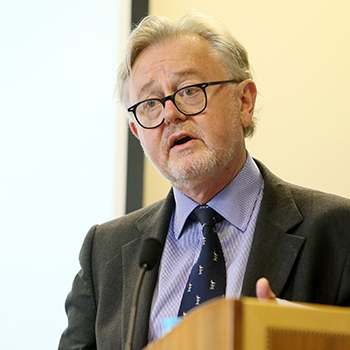 On 2 March 2021, William Schabas will give a public lecture (from 10.00-11.30) as part of the 2020-21 International Order & Justice Lecture Series at Ghent University (Volume III). The title of the lecture is 'Developments in the international law of genocide' Professor Schabas will also take part in a closed seminar (from 12.30-13.30) with (post-)doctoral researchers.
Professor Schabas is professor of international law at Middlesex University in London. He is also, among other appointments, professor of international human law and human rights at Leiden University, emeritus professor of human rights law at the National University of Ireland Galway and honorary chairman of the Irish Centre for Human Rights. He is the author of more than twenty books dealing in whole or in part with international human rights law and more than 350 articles in academic journals, principally in the field of international human rights law and international criminal law. Professor Schabas is a 'door tenant' at the chambers of 9 Bedford Row, in London and has practised at the international level, appearing before the International Court of Justice, most recently in The Gambia v Myanmar case, the Grand Chamber of the European Court of Human Rights and the International Criminal Court.
For all practical information, see the Lecture Series and Specialist Course flyers!